Livestreaming: 
We are now providing a live online streaming service. Online streaming enable's those not able to attend the church, to watch and listen to what is happening.
We have two livestream feeds on YouTube. Click either link  below to access.:
Main Church Camera: link  Lady Chapel Camera: link
The images below shows the area of the church that is being streamed.  If you are within this area then it will be possible to see you over the internet.
Main Church
This is a PTZ camera and the area displayed can change depending on the occasion. The default view is: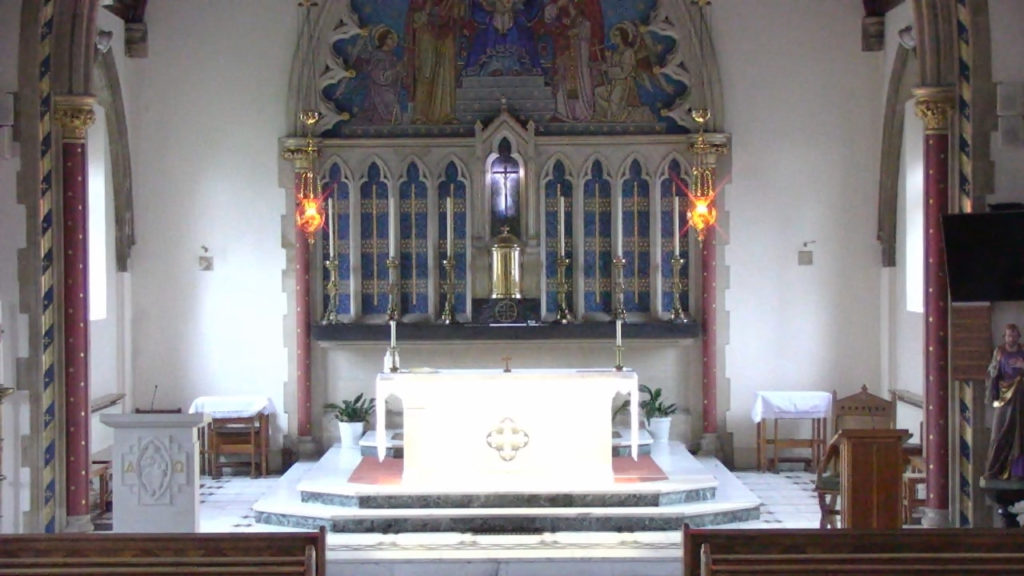 Lady Chapel
This is a fixed camera and the area displayed will not change.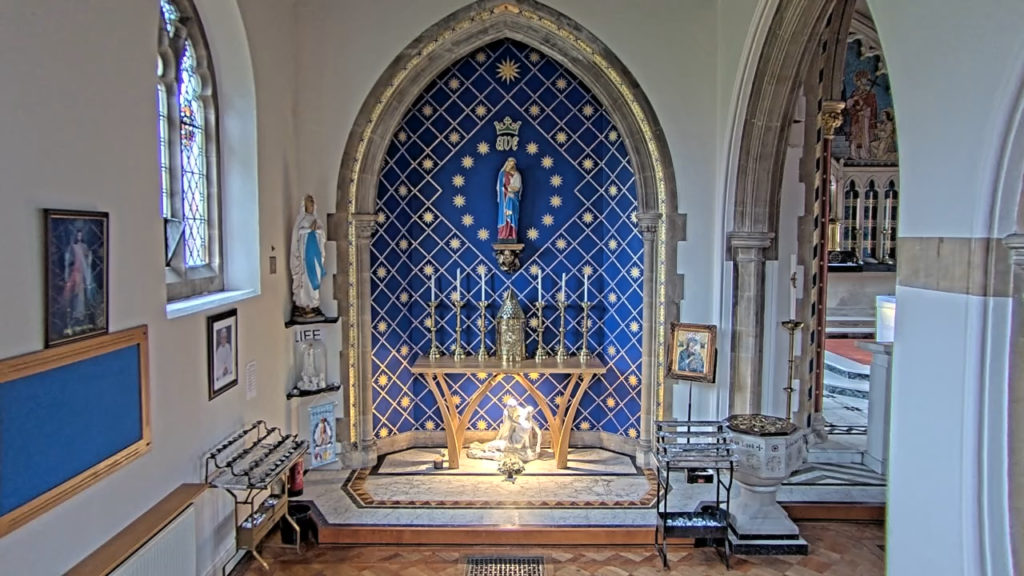 There is also signage in the church's to indicate live streaming link.
Live streaming is also mentioned in the weekly  newsletter.
If you have any questions please contact link
Last updated 21 March 2021.